"Tied Down" Oil on Linen - Plein Air 11" x 14"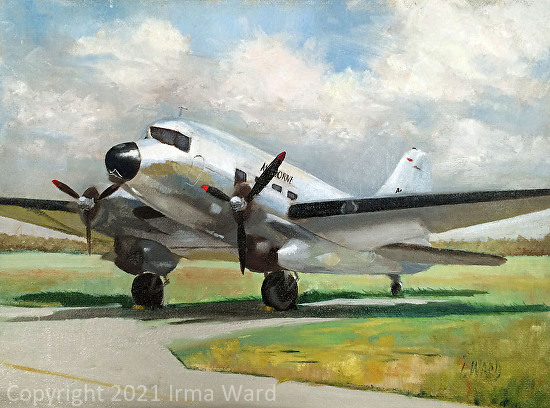 Welcome to my Website; I'm glad you stopped for a visit. I paint many of my works from life, either outdoor (plein air) or from a still life setup indoors. Portraits are done from life and photos. I am inspired by many things, particularly those from nature; the beautiful softness of a flower, the subtle colors in clouds, the hues of snow, bright sunlight or subdued garden shadows. Nature has no limits and I want to paint it all. When you view my paintings you get an insight into my travels, thoughts, education and years of experience. Painting is my passion and I want to share it with you. My art is accessible for people who want an original painting or a commission painting at an affordable price. Click here to view my paintings.
I have been teaching oil and acrylic painting for the past seven years; now, in my home's new studio located in the Dallas/Ft. Worth, Texas area. Teaching is a passion only second to painting. Click here to learn more about my classes.
My Blog is geared to the student. I will cover a range of topics, so be sure to Follow my blog if you like "art talk" or want to gain some insights into the painting process.
A Newsletter is issued periodically when I have new paintings, events, workshops or other news to report to students and collectors. Please be sure to Subscribe and I will put your name in the "hat" of new subscribers. At the end of each month I will have one of my students draw a name for a special prize.
For more information or to purchase the featured painting, "DC-3 Airborne" click here,
Thank you for you interest in what interests me most...painting.